Company Profile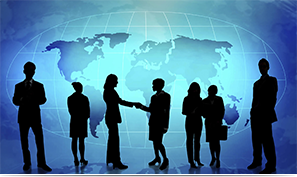 Skynet Digital was originally founded in February 18, 1997. It was established because of the massive demand for Information Technology products and services by almost all private and public institutions as well as individual consumers. Currently, we are known as a solutions provider catering to recognized businesses in the region.
For the past twenty-seven (27) years, SKYNET Digital is serving the I.T. requirements of its prestigious clientele namely: Metropolitan Cebu Water District (MCWD), Baybay Water District (BWD), Mactan Cebu International Airport Authority (MCIAA), Oriental Port & Allied Services Corporation (OPASCOR), TIMEX Philippines Inc., Cebu Normal University (CNU), Southwestern University (SWU) and other government and corporate clients in Cebu City and its provinces.
The highly competent qualities of its solutions provider guarantees quality service delivery to its clientele.
The company aims to provide quality products and services beyond customers' expectations in the most reasonable and competitive price. That is why SKYNET Digital hired top-notch IT specialists to insure quality and satisfaction to its clientele.
To be able to compete to the vast and complex changes of improvement of today's modern and technologically oriented business system SKYNET Digital provide an up to date services through providing the employees (technical and staff) hands - on trainings and seminars to abreast computer technology developments, computer networking installation and application servers installation procedures.
Furthermore, to abreast the needs of system development, SKYNET Digital open its world to programming. Customize, highly dependable and quality programming systems is the company's top objective. Awareness of the versatility in inventory, accounting and many business related files, ORACLE system is the top most peripheral.
SKYNET Digital offers services such as: Customized Software Development using Oracle Platform, Network Installation, Computer Maintenance, Digital Large Format Printings and Desktop Publishing (logo designs, wedding invitations, calling cards and letterheads).
To meet the challenges and exploit the opportunities presented by the competition and dynamism in today's business, SKYNET Digital continuously improving all kinds of computer services and system development to satisfy customer needs.