Academic Management System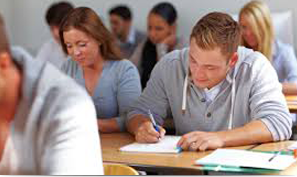 This Academic Data System is a simplified data flow for Schools and any Technical Institutions. The System can be readily installed, administered and most importantly, user-friendly. It caters a stable and fast work flow that is needed in the academic management including the student's schooling phase to commence from which course to take from the available courses' options, following through their enrolment, sectioning and schedules, tuition fees grades and any of its adjustments as well as any Scholarships that can be availed of. It includes both the Teachers and other School Staff and Students Profiles.
The system is pointing to just one database for a fast and efficient operating and cost-saving process maximizing resources that prevents them from redundant administrative work.
The module may either be College or ILS that consisted of Nursery, Kindergarten, Elementary and High School. Both modules contains the described features as explained below.
The System maintains a list of school branches and the respective courses offered in each branch with available sections and allowable number of students in each section that will readily flag closure when its already full. Most importantly, the subjects offered will be visible in the database and the corresponding fees and charges per unit. 
Each student profile shall contain the specific course selected and the subjects taken each semester. The said information may be modified at any time with a change of history table. Each subject has a corresponding unit w/ the rate per unit. A total of units in each subject sums up the fee per subject. Change of Subject transaction including dissolution of subjects will be reflected in the system. The teachers may directly input therein the grades earned by the student or any grade adjustment for a specific subject.
Any order of payment through assessment forms may be generated and be printed from the system. Same database will be used during payment transactions including any voiding of payments.