Customer Care and Billing System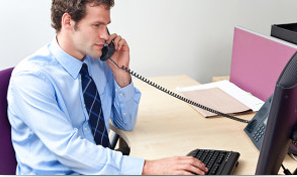 The system provides Service Provider Companies, including BPOs, as a comprehensive tool that will support the Customers' administration of manpower and resource allocation. Another available options in the system is a table for customer and service handling that will track if they are being managed in a timely and accurate delivery of service with a selected option for profit margin monitoring. The same will be derived from different information in the operational side commencing from the acquisition of the service, unit of measures such as meter reads and rates, billing, collection and payment process as well as other meter information system that will simplify from a complicated and manual management of a series of vendors. Thus, fostering an efficient process at a lower cost.
The system maintains several tables separately per zones, books, concessionaires, meter sizes and numbers, areas, calculation procedure, rates and fees, employee profiler and other options necessary in operational transactions. 
For Customer Service transactions, worksheets for service connection, suspension and/or cut-off or restoration are readily available with options to edit/modify any information as may be necessary. 
A series of transactions may be made in through the System including meter reading, billing process, debit and credit memos including any adjustment memo for any reading and for payment transactions including voiding plus a regular collection remittance.  
Reports that may be generated are classified according to Connection Listing, Billing, Collections and Arrears and Meter Rentals.
Connection listing reports are further classified into transaction type and classification which may either be by name, zone or location. It also includes notice of disconnection and disconnection order.
All other reports are further classified per sub-component transactions per functions, nature of process within a class of customers or a combination thereof.