Human Resource Information System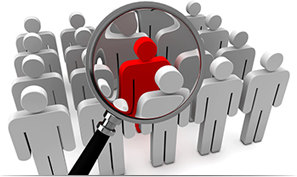 This is an automated System that assists in the administration of Human Resource process. It is primarily made to concentrate in the set-up of a state of the art solution of combined and/or integrated structure in the management and implementation of schemes and strategies of Human Resources' process relating to its platforms, information and assistance relating to recruitment, training, benefits, payroll and compliance system at an efficient cost. It consists simplified features with prominent reporting functionality that's capable of generating analysis patterns according to workforce requirements. Its efficiency includes the cost-saving a paperless process would entail through an easy access of company policy tables, updates and the company-wide employees' profiles and timesheets that will be centralized for an immediate request and approval process.
Critical Features:
1. Employee General Profile
   A table of all employee's personal and professional profile that includes family background, educational attainment and trainings, previous employment and field of expertise and other skills, awards and work schedule.
    
2. Employee's Company Working Profile
    This worksheet contains the employee's existing Position and Status (probationary / regular);
    Hired type, skills level and ranking;
    Shifting schedule 
3. Training Profiler:
    Contains different trainings options
    Table of available speakers and sponsors
4. Timesheets – a feature that package the attendance monitoring including overtimes with different leave types, leave application transactions and adjustments, leave credits and table of holidays;
5.  Reports – the system may generate all necessary reports in the various available modules.